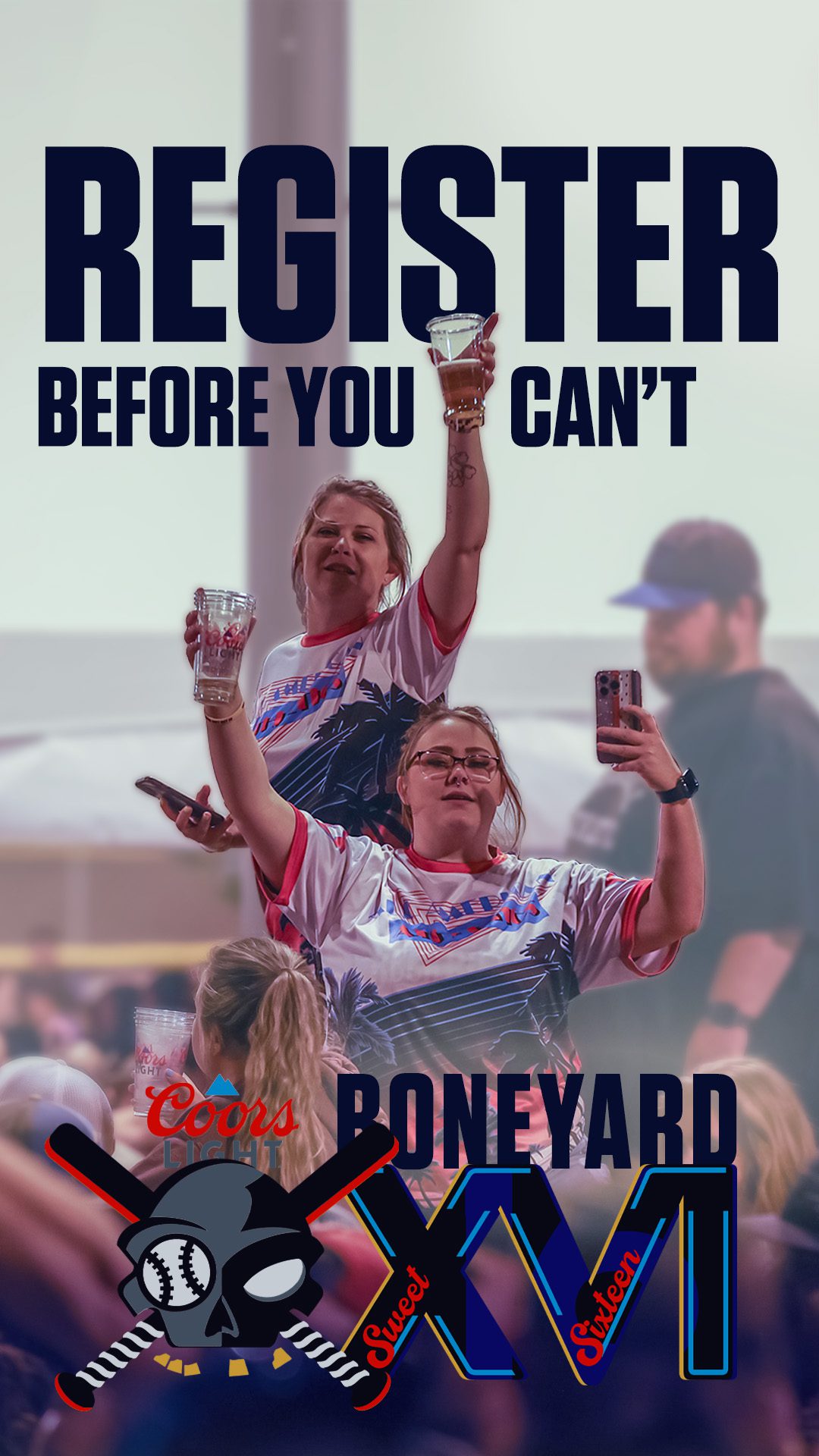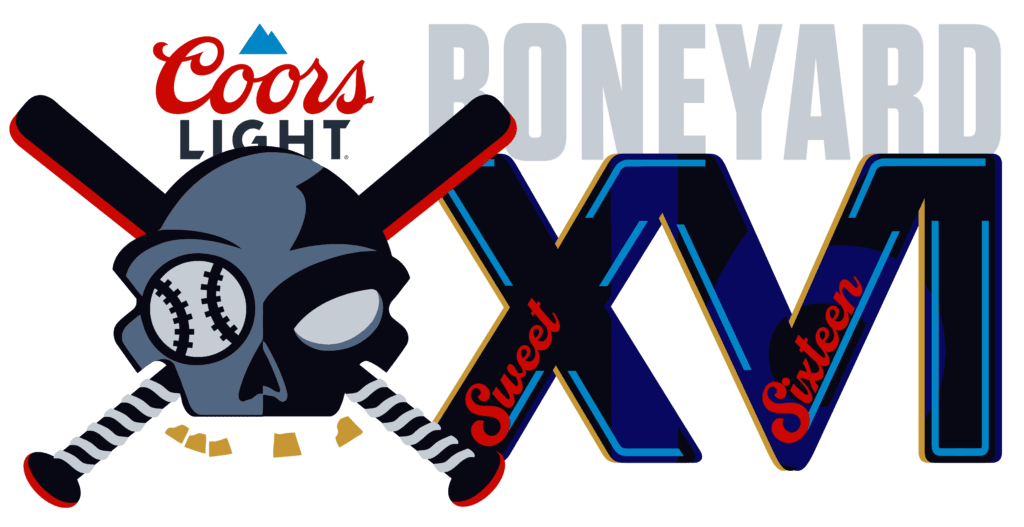 REGISTRATION IS OPEN NOW
MEN'S SILVER AND COED SOLD OUT
REGISTER FOR MEN'S GOLD
OR JOIN ONE OF OUR WAIT-LISTS BELOW
Get in ASAP. Boneyard sells out faster and faster every year. The first 160 teams get in. This is a 48-hour party in a city that doesn't rest. This. Is. Boneyard. Get in now before you can't.
1
REGISTER OR JOIN WAIT-LIST FOR BONEYARD XVI
We can only accept the first 160 teams. Get in now before you can't. Men's Silver and Coed SOLD OUT!  Register for Men's Gold our join one of our wait-lists be clicking the button below.

2
REGISTER YOUR TEAM WITH NCS
If you have already registered your team with NCS for the 2023, skip to step 3.
3
MANAGE YOUR ROSTER ON NCS
Only NCS registered rosters will be accepted.

PAY
IN FULL
This is they way to go! Stress free check in. Guaranteed spot. Nothing to worry about when you show up. Just turn your roster in, shop, grab a beverage, enter a contest and wait for you game time.
PAY
DEPOSIT
If you need to collect from your teammates or sponsor no problem! Pay the deposit and you're in! Deposits are only $50. You may pay the balance when you check-in or NEW in 2023! once you receive your confirmation email, you'll be able to create an account, manage payments, and share with your teammates so they can chip in!
JOIN THE
WAIT-LIST
Yes, it's true, MEN'S SILVER & COED is already sold out, but don't worry, there is still time to get it in!  Every year we fill nearly 2 dozen teams from our wait-list.
To join the wait-list we ask for a $50 deposit.  If your team is selected to fill a spot we will deduct the $50 from your balance.  If your team is not selected or we decide to drop from the wait-list your $50 deposit is 100% refundable. To join the wait-list, just click on the Register for Boneyard Button up above.
As of right now, there are only a couple of spots left for Men's Silver and Men's Gold, hurry up and get in!
For futher clarification or questions please call or text our team representive Christine Verrier at 775.846.2628.
Good luck!

THE REGION'S LARGEST CORNHOLE TOURNAMENT RETURNS IN 2023!

Introduced in 2021, the region's largest cornhole event came to Boneyard's already legendary Bracket Reveal Party. And its back! It sold out in 2022 at 70 teams, but we are going bigger.  There will be more than 25 sets of professional cornhole boards will take up an entire field at Rancho San Rafael Park. In 2023 we will be accepting AT LEAST 70 teams to this year's Cornhole bracket. Nevada's own Northern Nevada Cornhole will power the tournament through the Scoreholio app. You'll be able to track your scores and rankings not only in this tournament but how you measure up to players across the nation. You can brag all you want that you're one of the best cornhole players alive. It's time to back it up. Boneyard XV is your shot to get ranked and get paid in cold, hard cash.
Space is limited. This will sellout. Get in before you can't.
You can register your teams / players for the Cornhole tournament during the team Registration process.  more info here